The "Gorges du Verdon" (or Canyon of the Verdon) are one of the true wonders of the Haut-Var. After winding its way through the mountains (lots of kayaking and spelunking), the river Verdon ends up in the amazingly blue waters of the Lake of Sainte-Croix.


GORGES DU VERDON SITE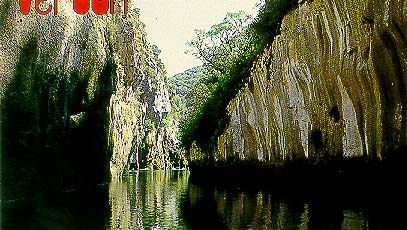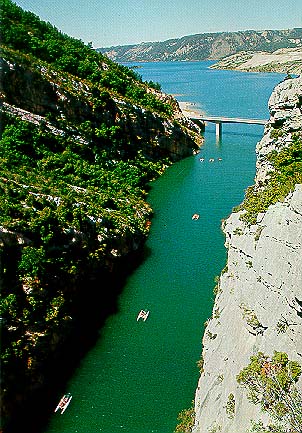 There are two pittoresque villages on either side, Aiguines at the top of the mountain on the South Side...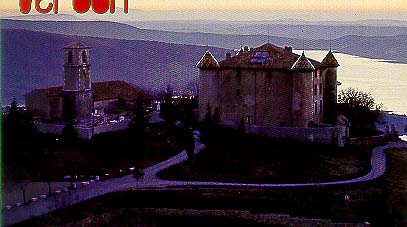 ...and Moustiers, the ceramics capital of Provence on the North Side. A chain hangs between the two peaks surrounding Moustiers. It was first hung there by the Duke of Blacas to thank God of having spared his life during the Crusades. (The currrent chain was restored in 1882.)