CHALABRE
CHALABRE (POP. 900 WINTER, 1200 SUMMER) IS LOCATED IN THE HEART OF THE CATHAR COUNTRY, IN THE REGION KNOWN AS THE QUERCORB OR KERCORB, ALSO KNOWN AS THE "TERRE PRIVILEGIEE" (PRIVILEGED LAND) BECAUSE IN 1210 AD THE KING OF FRANCE EXEMPTED ITS CITIZENS FROM PAYING CERTAIN TAXES.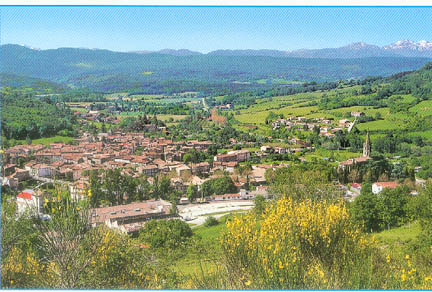 THREE RIVERS (the Hers, the Chalabreil and the Blau) MEET IN CHALABRE.

THERE IS A COVERED MARKET, A 12TH CENTURY CHURCH, AND THE LOCAL CASTLE OF MAULEON (below).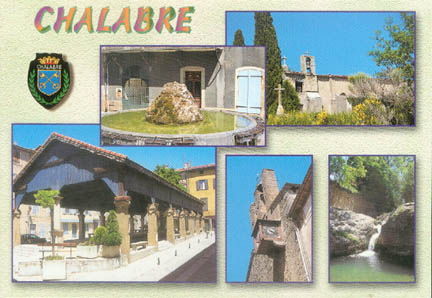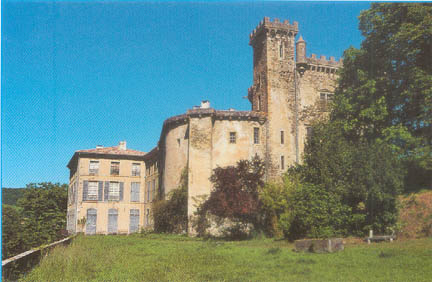 THE CASTLE IS ON A HILL ON THE NORTH-EAST SIDE AND OVERLOOKS THE ENTIRE VILLAGE.

CHALABRE IS ALSO LOCATED A COUPLE OF MILES EAST FROM THE LAKE OF MONTBEL (sailing, swimming, hiking, etc).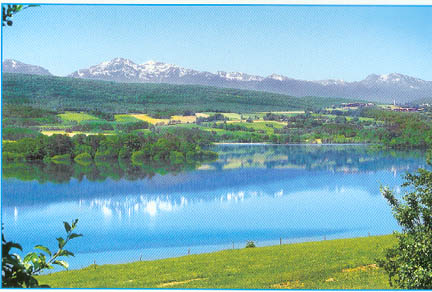 ARRIVING IN CHALABRE

Here are two maps of Chalabre...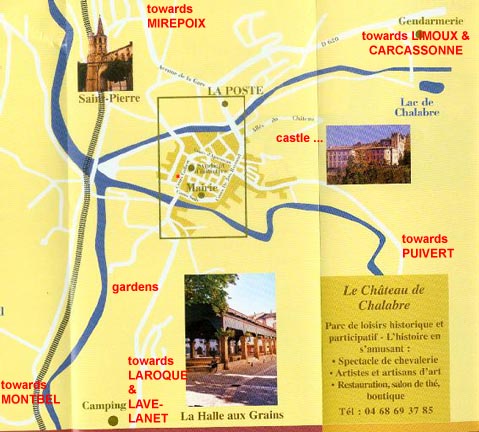 The town center is made up of a small, square-shaped medieval quarter of small streets with the Market in its center. It is called a Bastide. It is bordered by FOUR larger avenues or Cours, lined with plane trees, chestnut trees and fountains. Cours Sully is the South, Cours Raynaud is to the East, Cours d'Aguessau is to the North, and Cours Colbert is to the West. We're located at No. 18 Cours Colbert, on the lower west side, where the red star * is.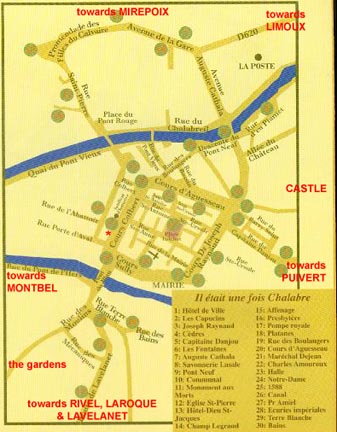 South of the Bastide, after crossing the river Blau and to the south and west are the Gardens of Chalabre, along the river Hers.